Make informed decisions with key performance indicators (KPIs) at a glance. Compare individual properties & multi-property portfolios. Define content & information depth individually according to cost & profit centres & management level. Generate ad hoc reports quickly and easily with FairPlanner, the forecast and budget planning software for your hotel's needs. 
70+ interfaces to the various property management, accounting, document management & revenue management systems.
A specialized team is continuously adding new integration partners.
Predict future developments with the Rolling Forecast feature
Keep your key figures up to date with the Rolling Forecast feature & plan ahead. Use the daily or monthly forecast to make informed decisions & identify deviations before they occur.
Plan your salary & wage costs based on the manning guide with automatic calculation of non-wage labour costs, productivity calculation & bonus calculation.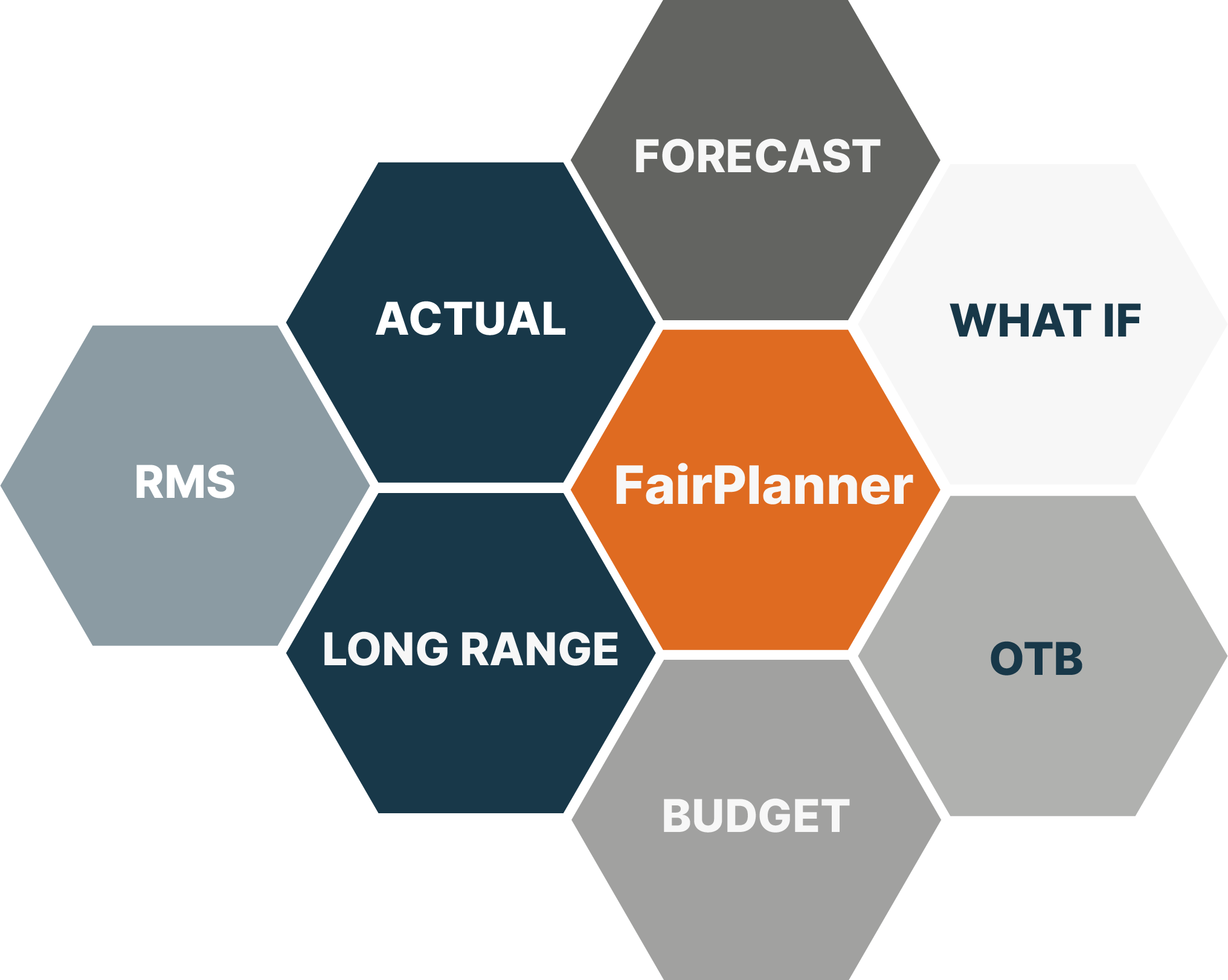 Plan better with What if Scenarios
The "what if" scenarios offer you a flexible planning approach, without affecting the actual budget plan. Easily calculate alternative scenarios using the driver function.
Consolidate your hotel portfolio automatically
Automate, standardise & consolidate data for all hotel properties with actual, planning (budget, forecast) & on the books (OTB) data. Receive daily updated hotel KPIs to be aware of your hotel profit and loss. Have full control over which scenarios are consolidated by linking a workflow. Keep a check on the overall economic picture of your whole portfolio, or by flexible sets and specific cluster combinations.
Flexible revenue and cost planning
Based on a customer-specific P&L chart of accounts framework, e.g., USALI*, easy to implement & ready to use in all types of hotel businesses. Highly flexible & customizable according to each hotel's specific requirements; a bridge from the P&L to the budget & forecast planning for all hotel departments.
*Disclaimer:
Hospitality Financial and Technology Professionals (HFTP®)
is the official entity who owns the
copyright to the USALI
. The copyright was previously owned by the Hotel Association of New York City. Revisions to the USALI are overseen by the Financial Management Committee (FMC) of the American Hotel & Lodging Association (AHLA), a majority of which are also HFTP members. Fairmas only uses the term "USALI" to refer to the existing industry standard as one of several, possible, company-specific P&L account frameworks.
Available 24/7 with web-based access
Use our forecast and budget planning software whenever and wherever you are with web-based access. Data is available on your fingertips with easy access using your smartphone. 
about the FairPlanner Suite